CREATIVE AND UNIQUE
Green front doors
Green front doors are fairly uncommon and characterise the courage of not settling for the ordinary. Reaching for the extraordinary allows you to experience a wonderfully coherent and timeless aesthetic design. But their appearance is not the only enduring characteristic that speaks for our Pirnar products: our doors will last for decades to come while at the same time requiring hardly any maintenance. Our products must be reliable, and the uncompromising functionality of all components needs to be provided at all times. Naturally, this also applies to our green coloured doors; they are particularly durable due to our high-quality dyeing processes.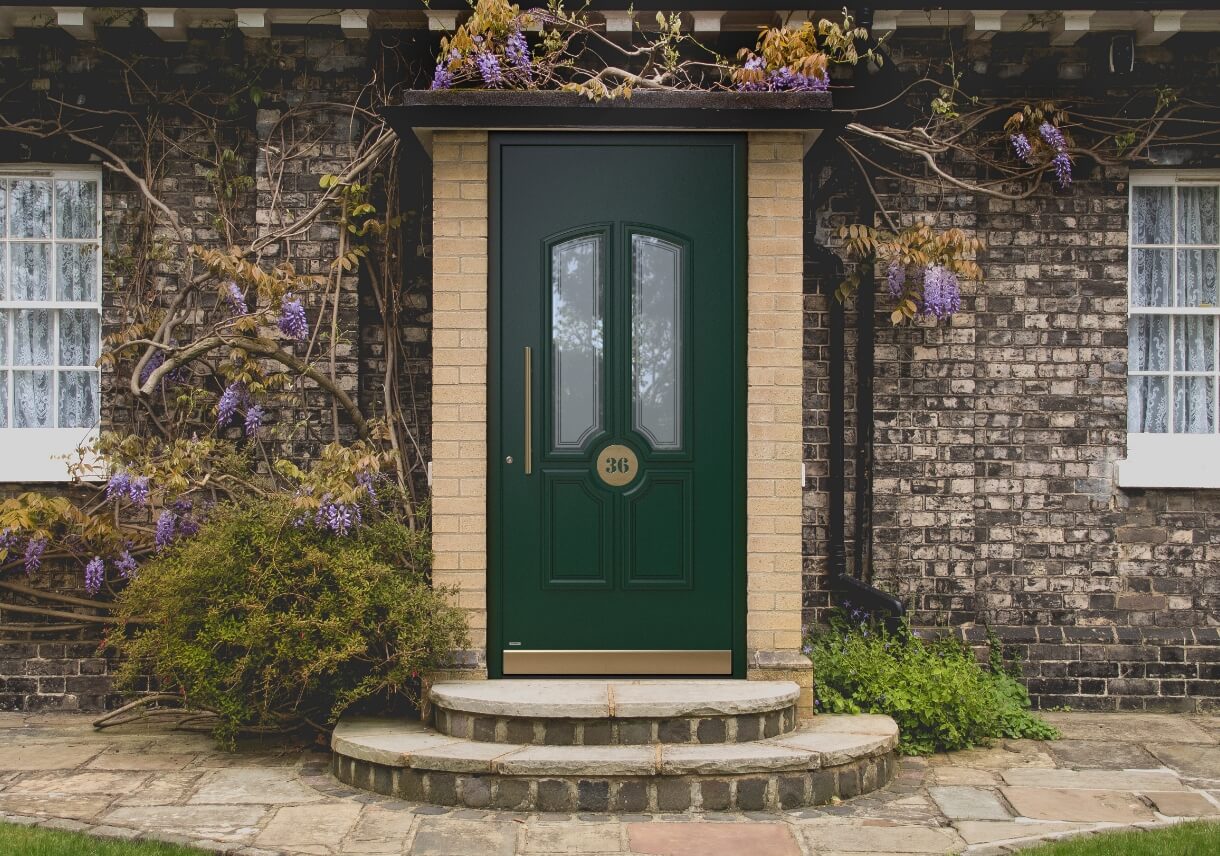 How to set the scene for a green front door?
This colour is surprisingly versatile. Make sure you choose a shade that's a little darker and more subtle.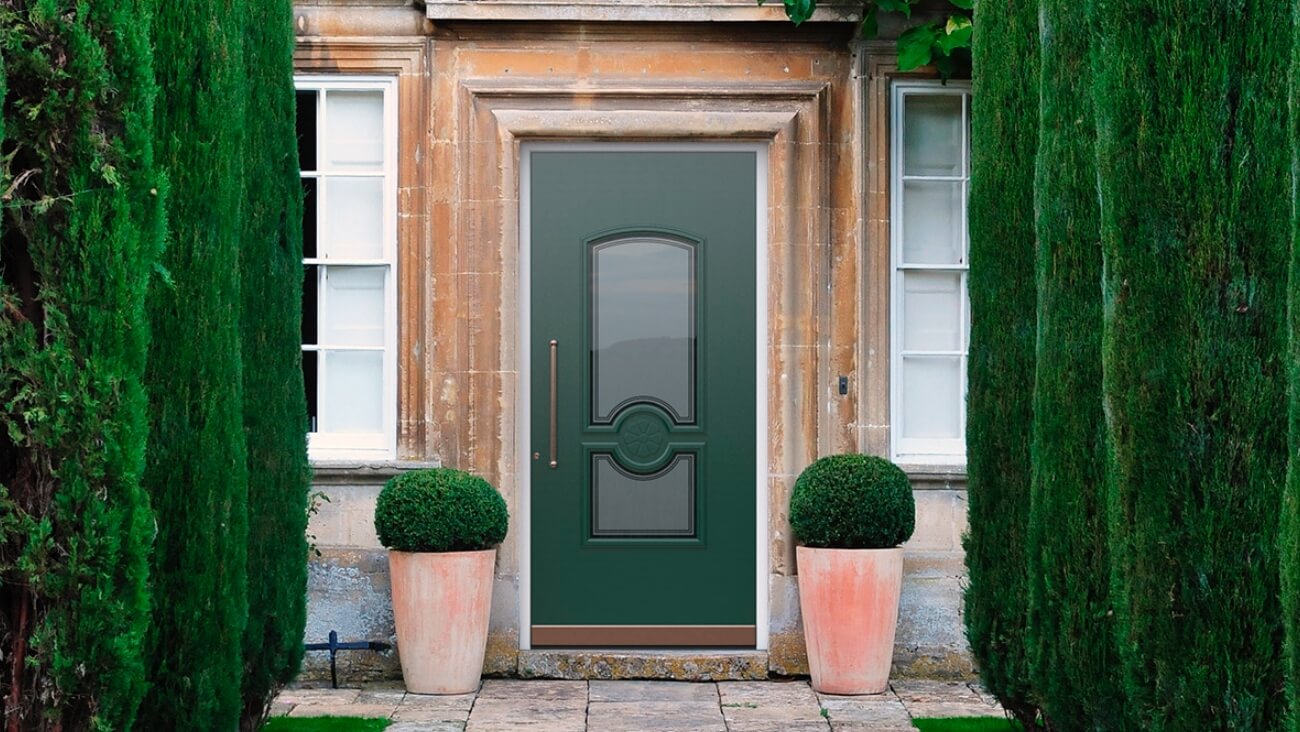 Something like "pistachio green" does not look as good as a darker green, as the former colour can often be too intense in the house's overall appearance. You should also consider that very bright or unusual colours might be prohibited because some municipalities have building regulations to ensure a uniform architectural image prohibiting certain RAL colours.
By using a subtle, dark forest green, you can create very appealing front door and window styles. One example is RAL 6005, which is called moss green. It is much darker, though, and might more accurately be called forest or hunter green. This colour helps create a classic style, which can be very ornate and thus very appropriate when going for a traditional cottage style. However, by using the right combination, you can also implement modern design concepts with this colour.
Front door models
RAL Palette offers a variety of choices
Green shades combined with natural materials
Green front doors work extremely well when combined with natural materials. It's less about the front door itself but more about the overall look and feel of your home. For example, a light-coloured natural stone building, such as sandstone or limestone, can be an excellent match and create an overall appealing look. Fired bricks or brickwork facades blend exceptionally well with a green front door.
Creating a coherent image from cottages to urban villas
A green front door is usually stylistically chosen to look ornate instead of plain. Cassettes, relief grooves, and embellished glass sections lend a classic style to the facade. This translates well to both rural and urban areas. It is less suited for a big city's banking district, for example, but fits the suburbs around the same city all the better. Other fitting locations could be:
quiet, green parts of larger cities
suburbs and boroughs around metropolitan areas
quiet small towns
rural areas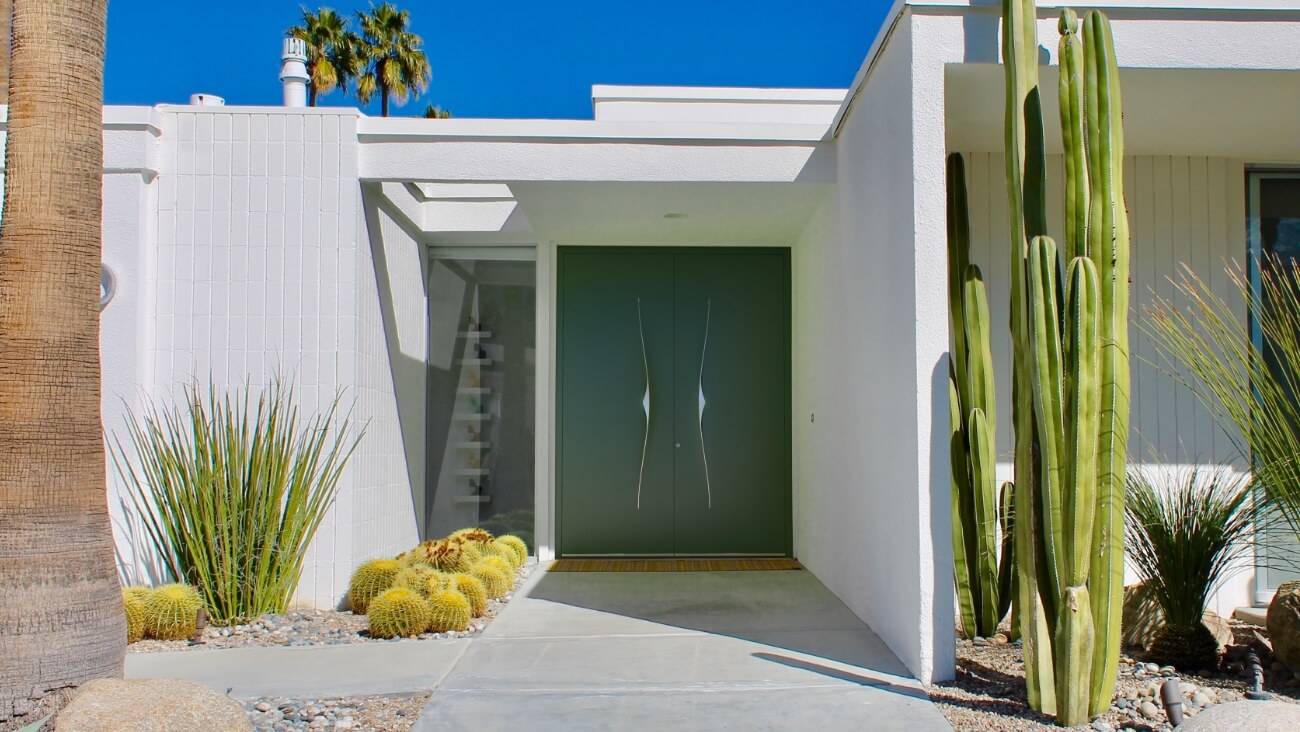 Modern green front doors
"Modern design" is synonymous with "simple", "clean", and "refined". These characteristics are less commonly used when talking about green front doors but are easily achieved while creating an appealing modern look. Modern green front doors benefit from clear and linear glass elements. In contrast to cottage style homes or city villas, their design is rather minimalistic.
Modern front doors can be combined with various elements, such as white colour front doors schemes, wood font doors materials, and many others. In addition to colour, you can also create a modern touch with the design of other front door elements, such as skylights, handles, or front doors with side panels with or without glazing.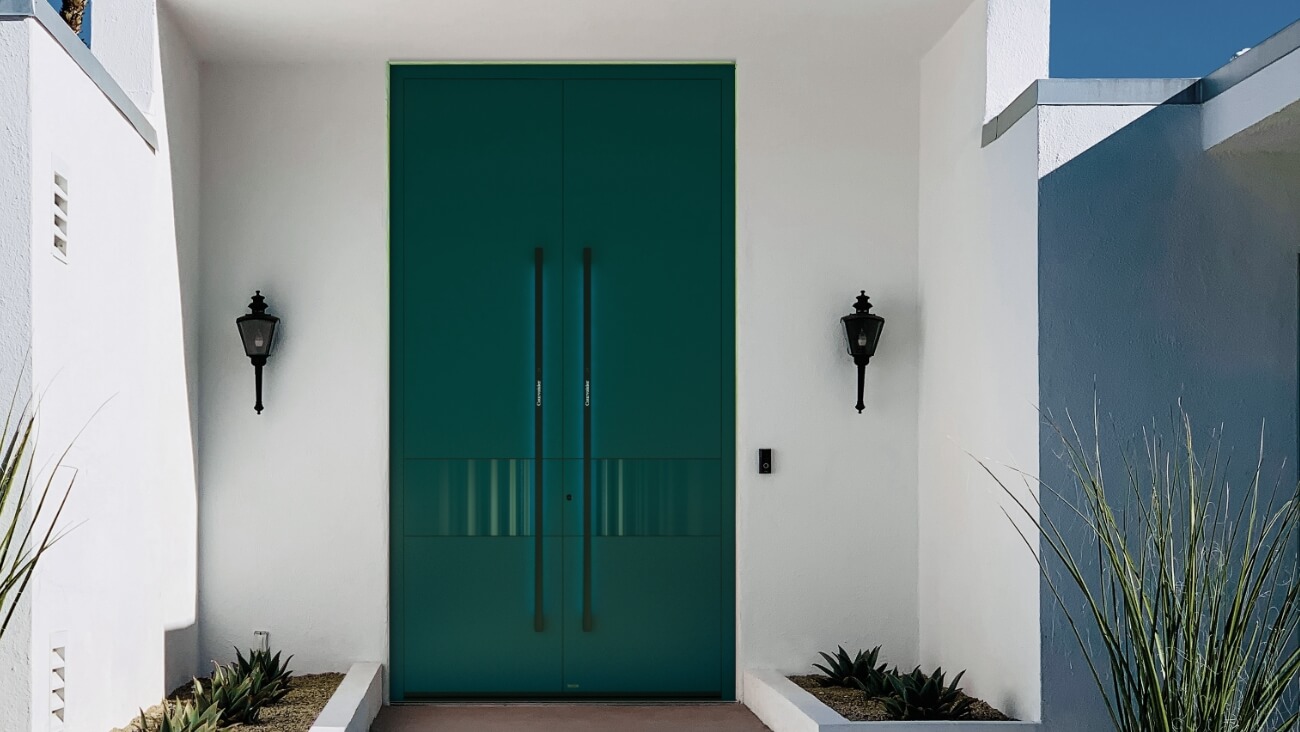 Long-lasting, no-fade colours
Doors made of plastic are particularly prone to lose their colour over time. This is not a concern with a Pirnar aluminium front door. Our doors are lacquered during the electrostatic powder coating process and then fired. The result- exceptionally high longevity and extremely age-resistant colours. This is particularly important when low-maintenance aluminium front doors are exposed to many hours of sunlight throughout the year. As a result of excellent resistance to the sun's UV rays, the green-coloured material will always look as good as it did on the first day.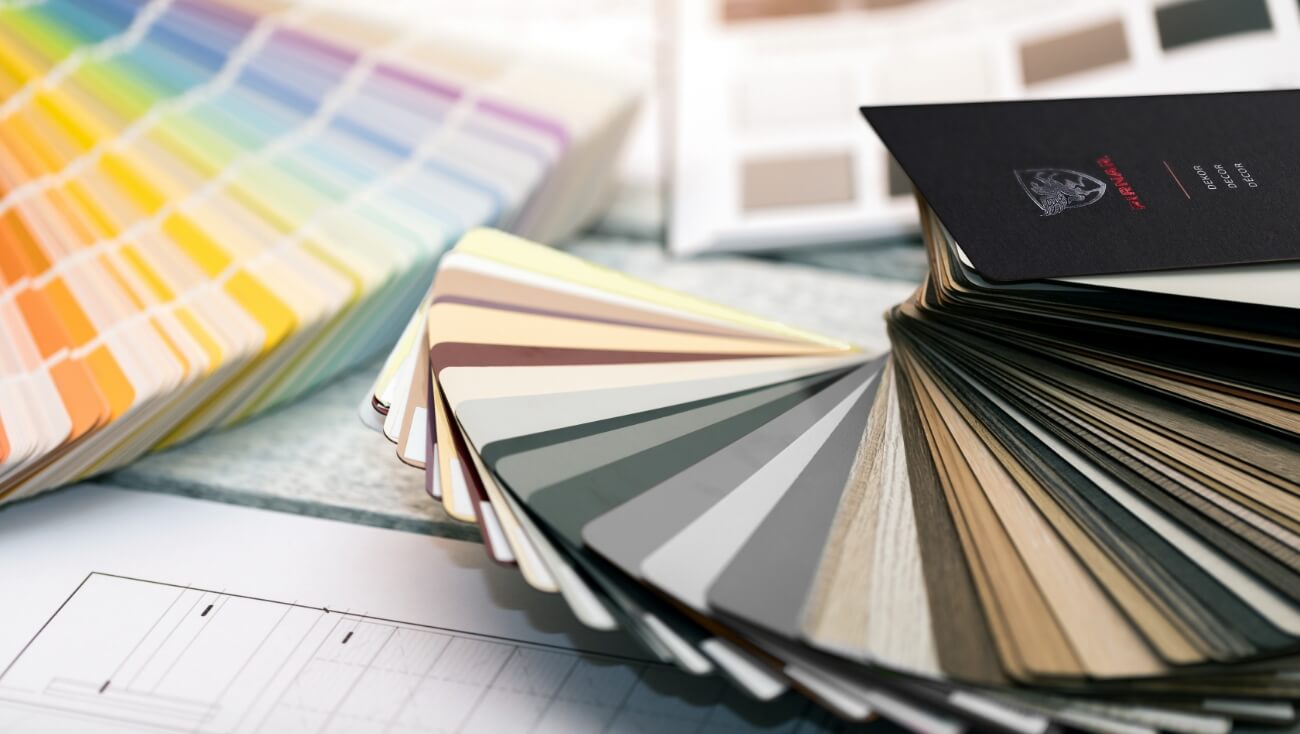 Bring your green dream front door to life!
Our useful Pirnar configurator allows you to design a customised front door that, with its aesthetic design and timeless colours, creates an exciting entryway. But it's not just about the design. Functional advantages also play a role, such as burglary protection, excellent thermal properties, and the exceptional age resistance of all our products.