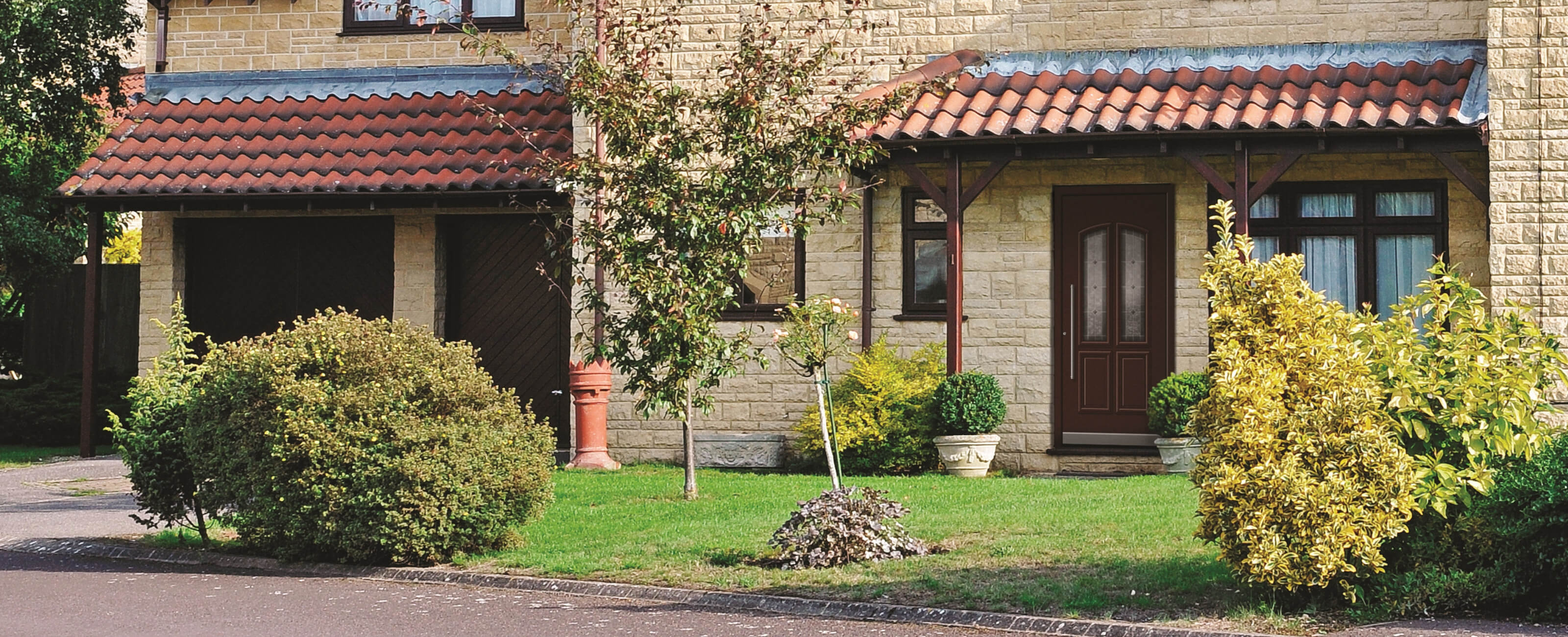 INDIVIDUALLY DESIGNED AND INTRICATE
Half glazed front doors
Designing a new front door for your property can be rather challenging. You need to choose between different materials, colours and glass options for your front door. You may want to consider adding glazed elements, as fully or half glazed front doors provide many significant advantages for your home.
Why should you choose a glazed external door?
Glazed external doors have been popular ever since glazing technologies allowed for intricate glass inserts in exterior doors. They invite sunlight into your entryway and greet your guests with a welcoming ambience. Half glazed front doors, especially, allow you to keep your home's privacy while granting you all the advantages of having glazed elements in your external entrance.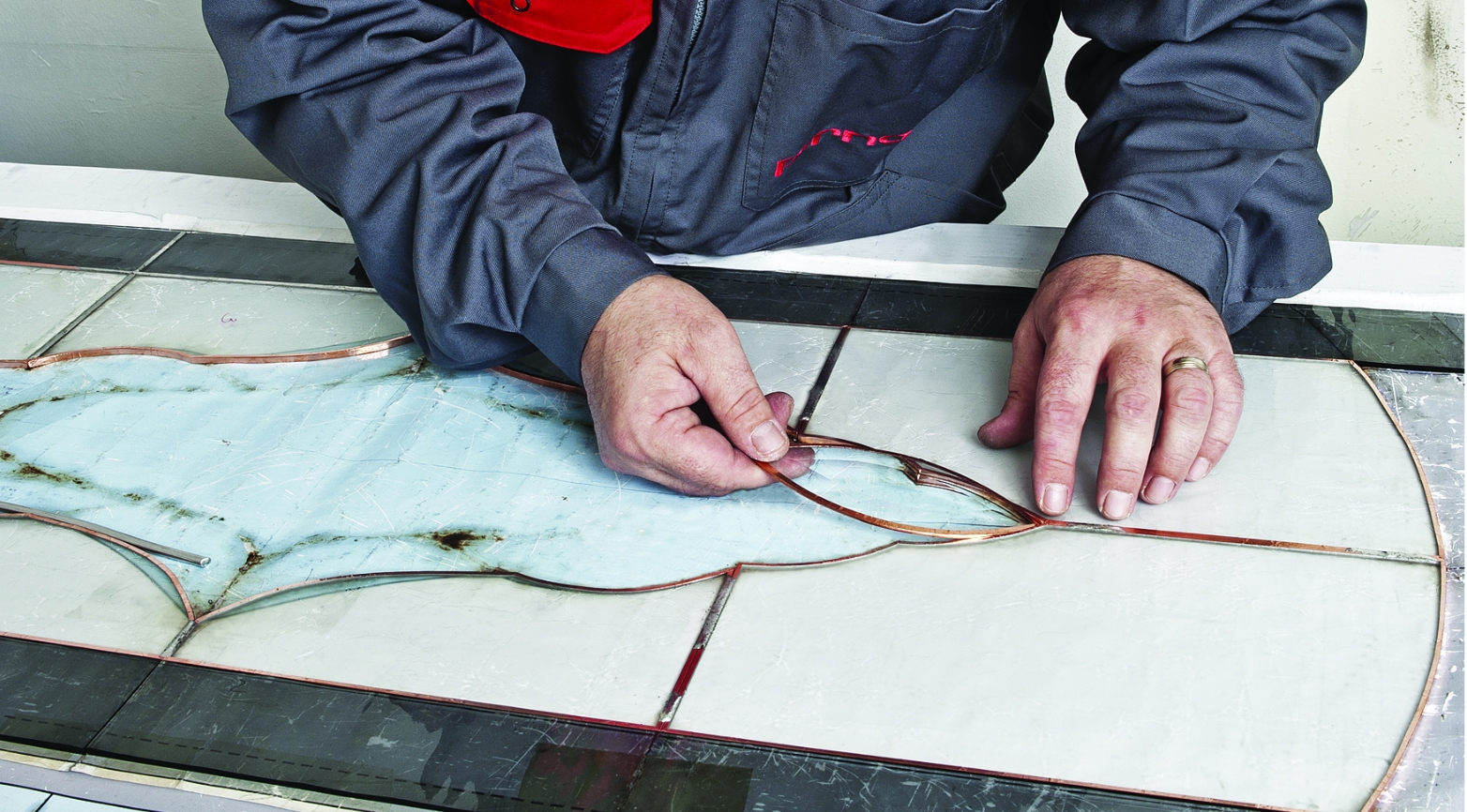 Designing your half glazed front door
At Pirnar, we want to ensure that your new glazed external entrance exceeds all of your expectations. This is why we offer a plethora of different styles, designs and front door furnishings to tailor your bespoke exterior door to your needs.
Choosing a door style
Half glazed front doors became popular during the Victorian and Edwardian Eras. We want to keep their legacy alive by offering a variety of traditional glazed external entrances in our Classico collection. To stay in line with the traditional craftsmanship, we use authentic hardwood and softwood timber to create your exterior larch, spruce or oak door. Aside from panel doors, we also create cottage doors with intricate leaded glass to add authenticity to a historic home's front door.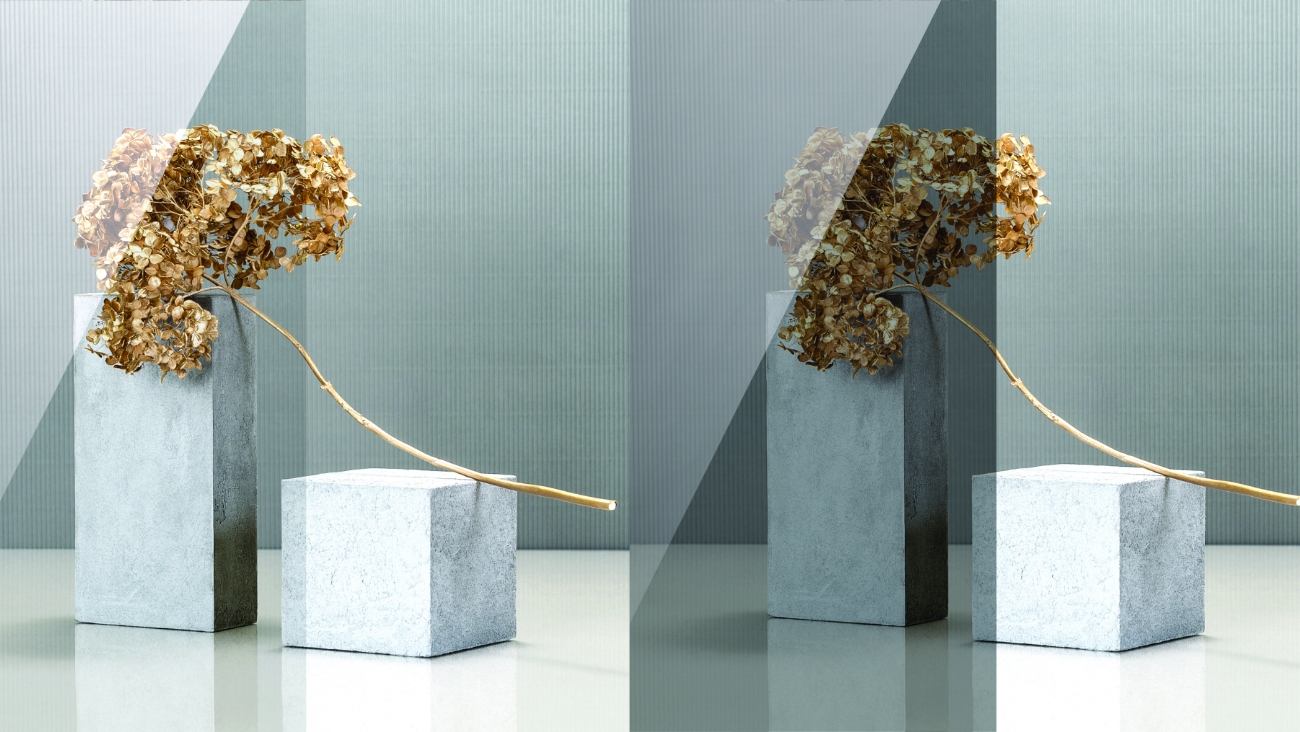 A modern glazed front door
If you prefer a modern glazed front door, we have excellent options for you. Our timeless, sleek aluminium exterior doors come in a variety of colours and shapes. You may choose between a single glass panel or select from many different glazed inserts in various shapes and designs to add to your exterior.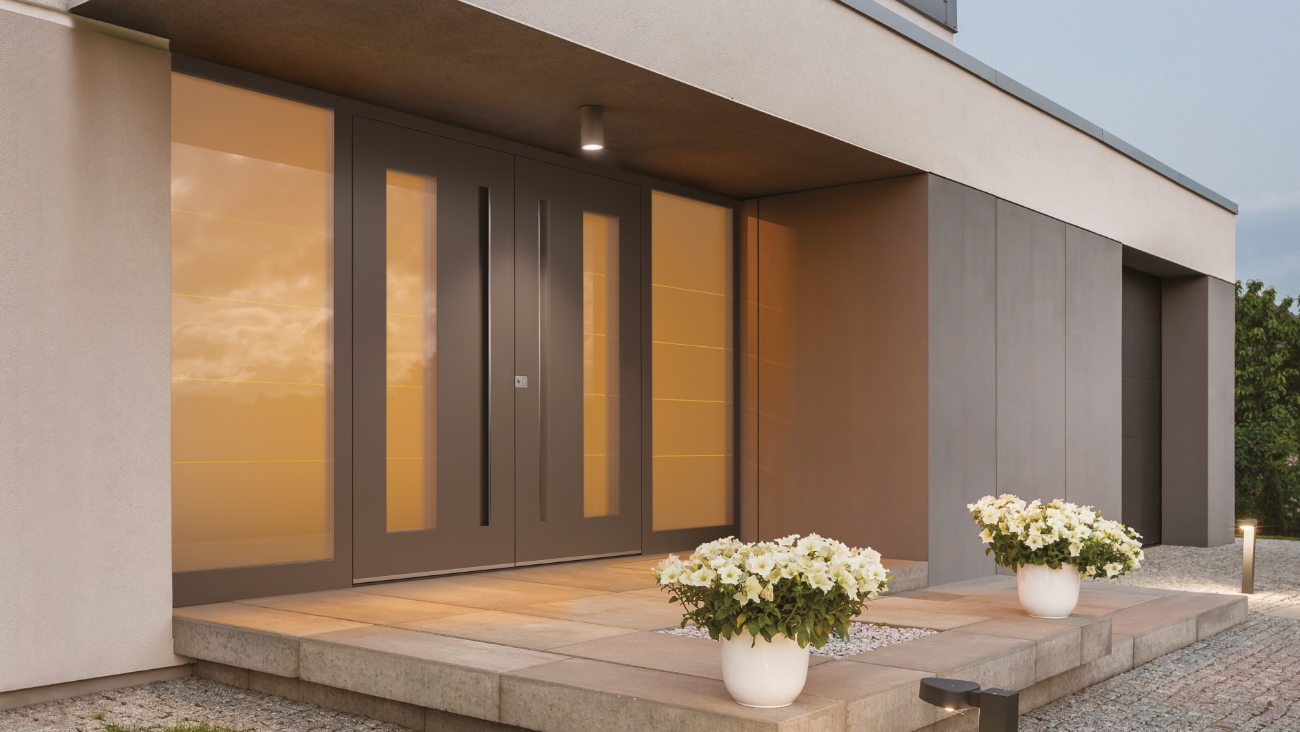 Hardwood glazed doors that impress
Whereas composite entrance doors are often equipped with glazing, our elegant state-of-the-art hardwood front doors create elegant highlights that will leave your guests in awe. External hardwood doors are the epitome of luxurious door designs and impress with their unique structure and rich shades. Oak, especially, is a timeless and elegant option for external doors, as its unique look and structure make it very suitable for external use.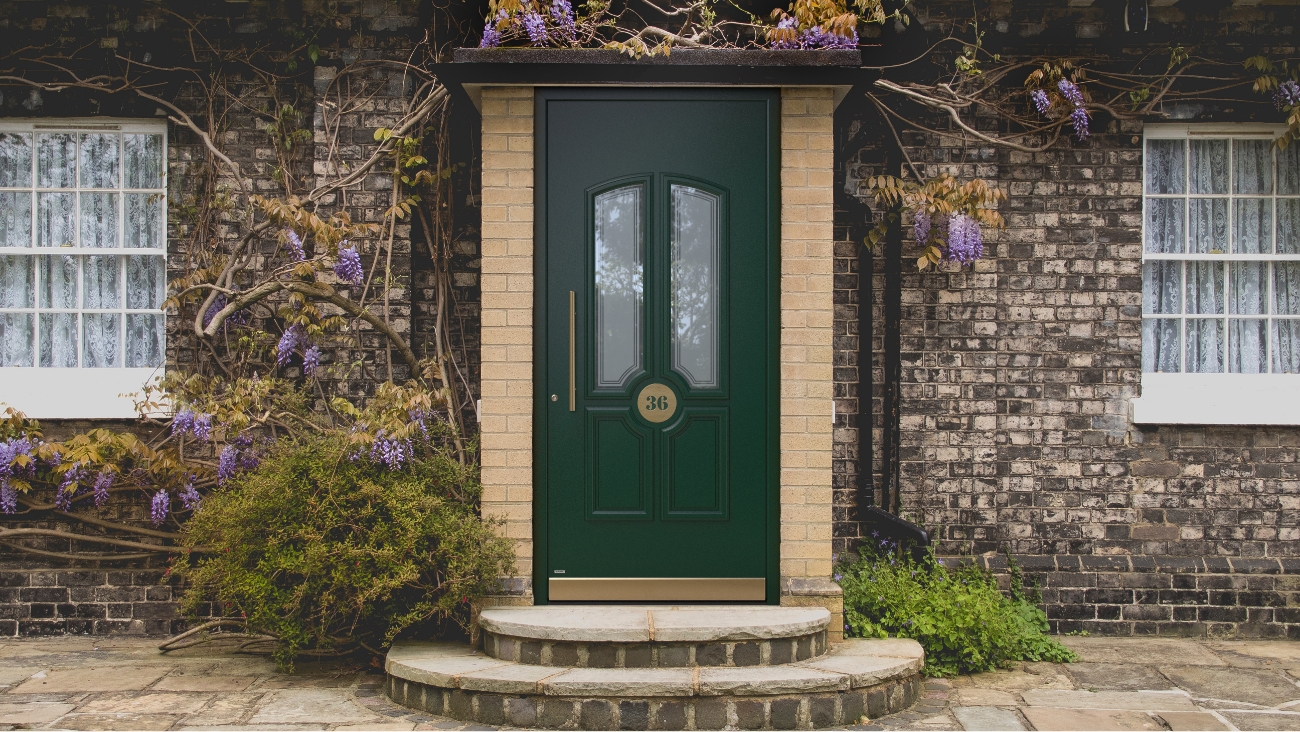 Various wooden door styles
You can choose from various wooden door styles to create a unique combination of natural timber and elegant glazing. If you like the look of a hardwood door but prefer the low maintenance and technological innovation of our composite aluminium doors, you can also select a wooden decor such as 'Golden Oak' to give your half glazed front door a unique look. In our configurator, you'll get a comprehensive overview of all door options that we offer at Pirnar.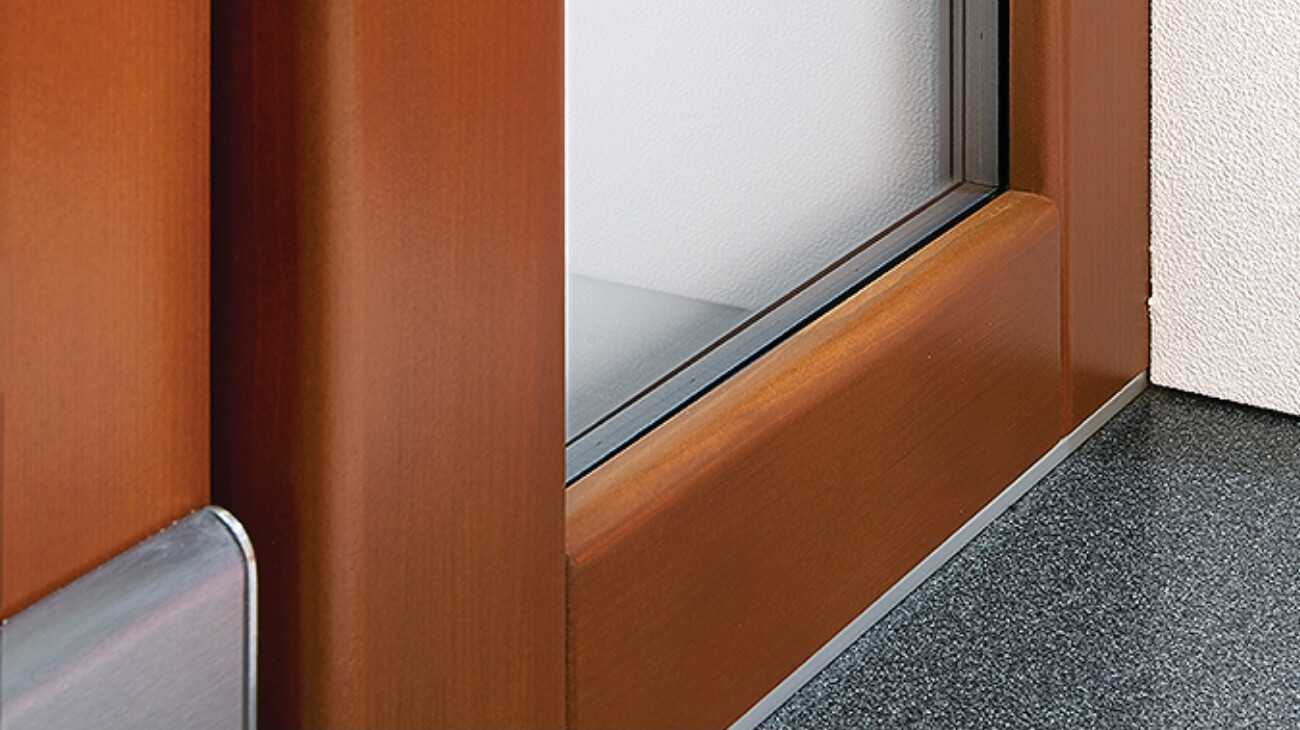 Keeping your home secure
Many of our customers voice their initial concerns when it comes to opting for a glazed exterior door.
Aluminium front doors – a modern look with high durability
They fear that burglars may have easy access to their homes due to glazed elements in their doors. We understand and acknowledge these concerns, which is why our talented artisans and engineers work tirelessly on creating even more secure glazing for your demanding customers.
At Pirnar, you can choose full, triple or quadruple glazing for your door, making it virtually impossible for an unauthorized person to enter your house unnoticed. We also offer tempered and laminated glass for added security, should you request it.
As we value your privacy as much as you do, we also provide various glazing options that vary in opacity and thus provide different levels of privacy for your family. Using our elegant glass finishes is especially advisable for larger glass panels. You can choose from different options, including:
satined
stained
etched
sandblasted
Select any glass finish for your new glazed external door here at Pirnar.in.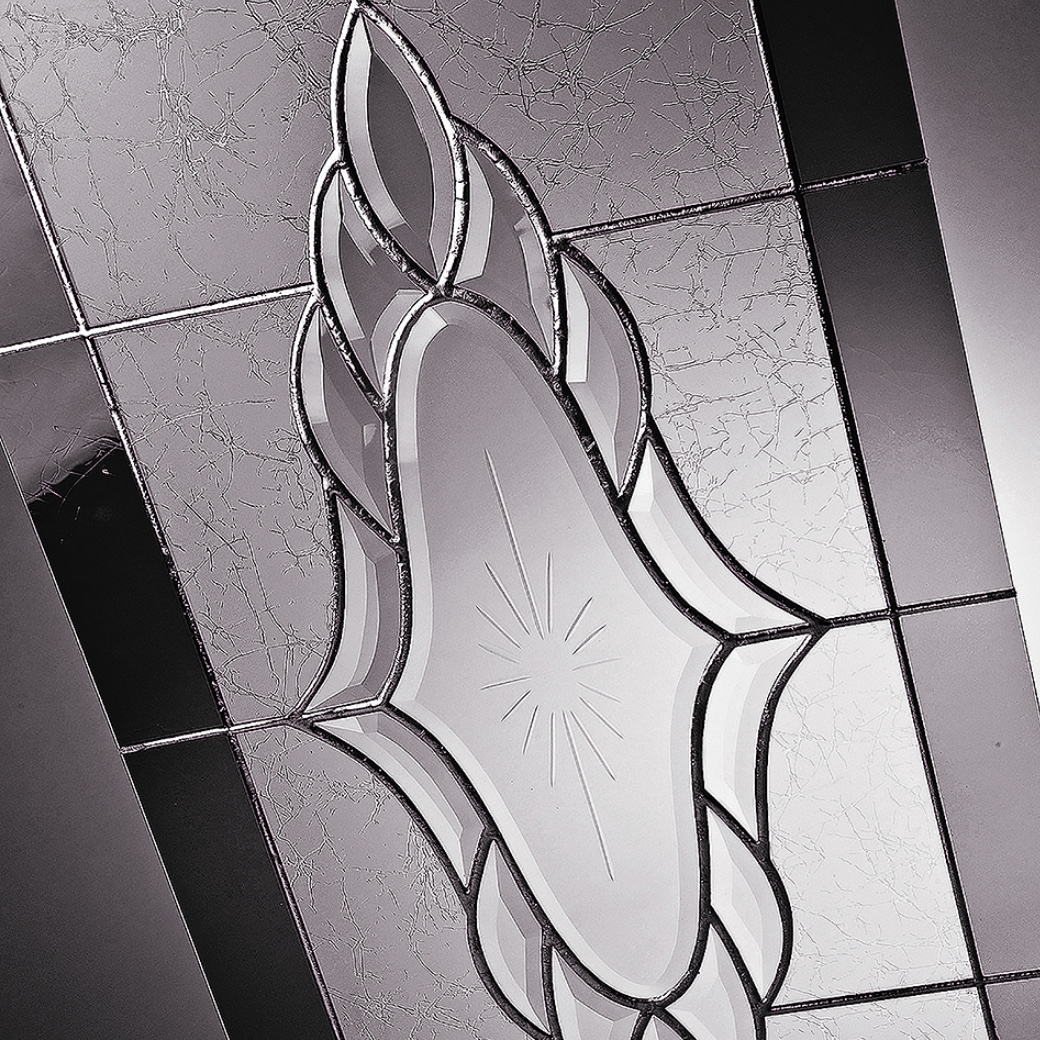 Unique Half glazed front doors
for your home
We want you to be confident with the decision for your new glazed exterior entrance. Our half glazed front doors are available in various materials and styles to give you the perfect door specifically tailored to your preferences and wishes.
Whether you choose an elegant external oak door or opt for a composite glazed door with frosted glass – our configurator can easily help you create your bespoke glazed door that meets your expectations.