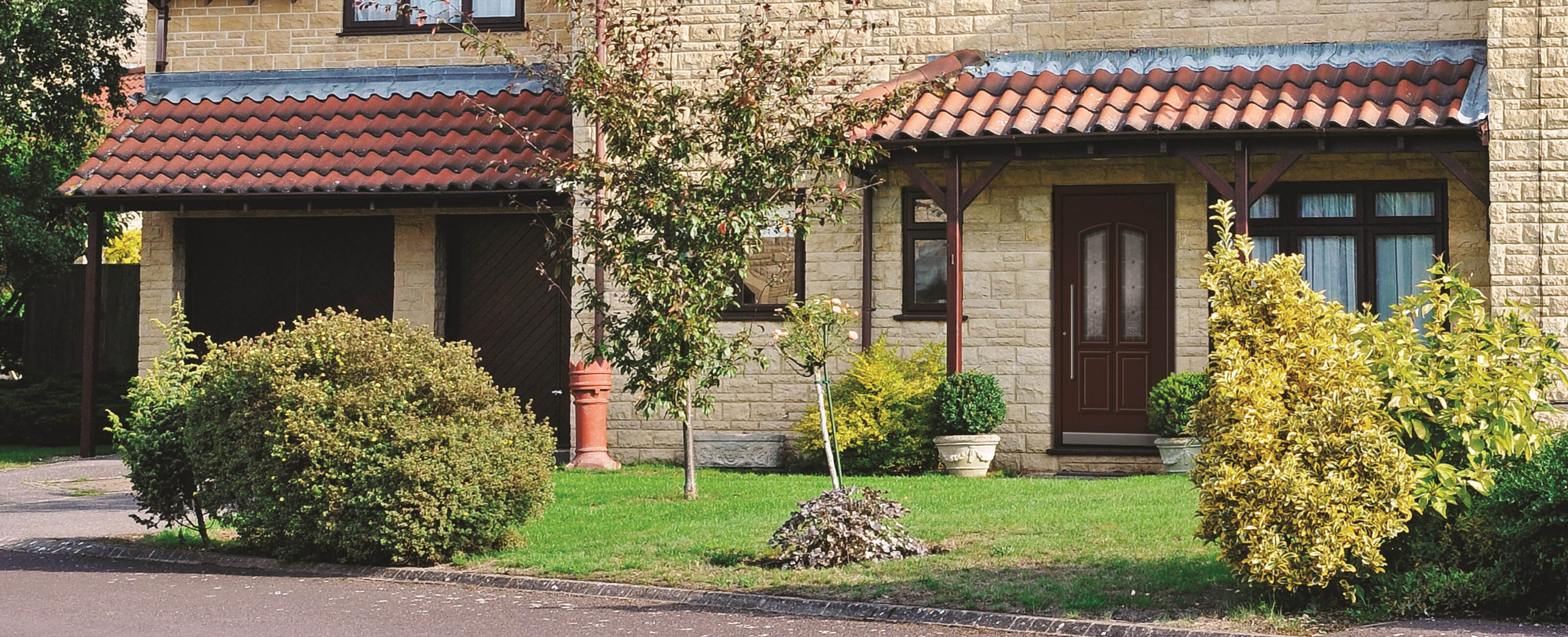 ILLUMINATE THE ENTRANCE
Wooden front doors with glass
Wooden front doors with glass inserts are tasteful and very elegant. The exquisitely designed doors available exclusively at Pirnar.in can be furnished to fit any design philosophy, from minimalism to futurism. In addition, you can choose which type of wood to use for the door and which lacquers or glazings to use to add some colour to your door. Design your very own bespoke front door and enjoy the many advantages of Pirnar premium craftsmanship.
What are the benefits of wooden front doors with glass?
Aside from their amazing design, wooden front doors with glass inserts have notable advantages when it comes to thermal insulation and break-in protection. Using wood in the door's construction is a great idea, as this material is naturally resistant to thermal diffusion. When it comes to glass elements such as inserts in the door leaf, sidelights or transom lights, you can also choose from a variety of materials, including robust multi-pane solutions or special security glass. These may significantly enhance aspects such as the thermal insulation or break-in protection of your door.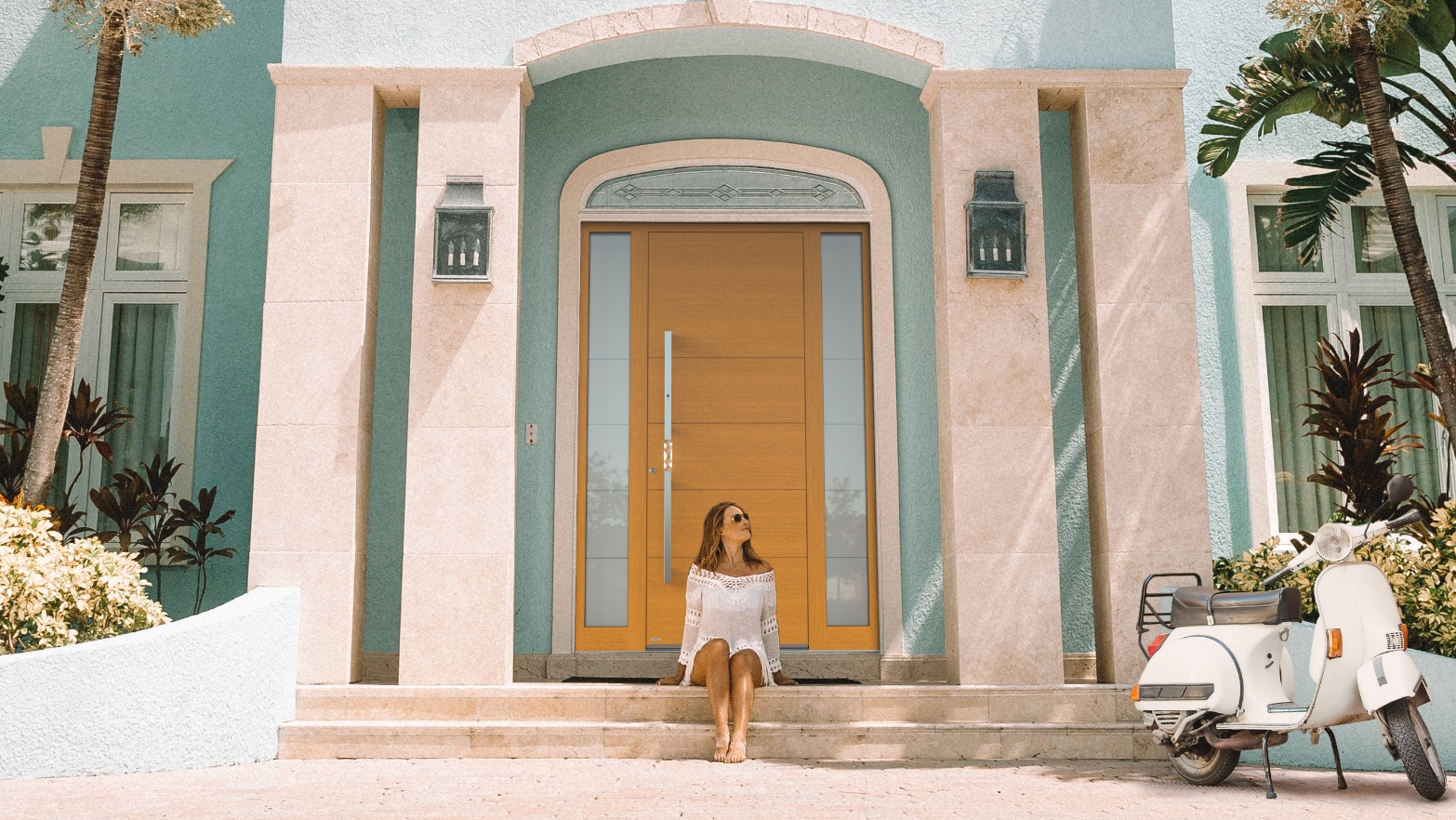 What are the glazing options for your front door?
When constructing a door with glass inserts, the type of glass you choose has a significant impact on the overall attributes of your door, regardless of whether it's made of wood or aluminium. If you decide to add glass elements to your door, you can choose between various glass types with certain advantages and disadvantages.
Transparent glass maximises your use of daylight
Combining your front door with clear, transparent glass is the best way of letting as much natural light into your home as possible. If your front door leads directly into a hallway or a lobby, you're sure to enjoy the way they'll be flooded with natural light.
There are plenty of options available for the glazing as well, from transparent glass to decorative ornamented glass.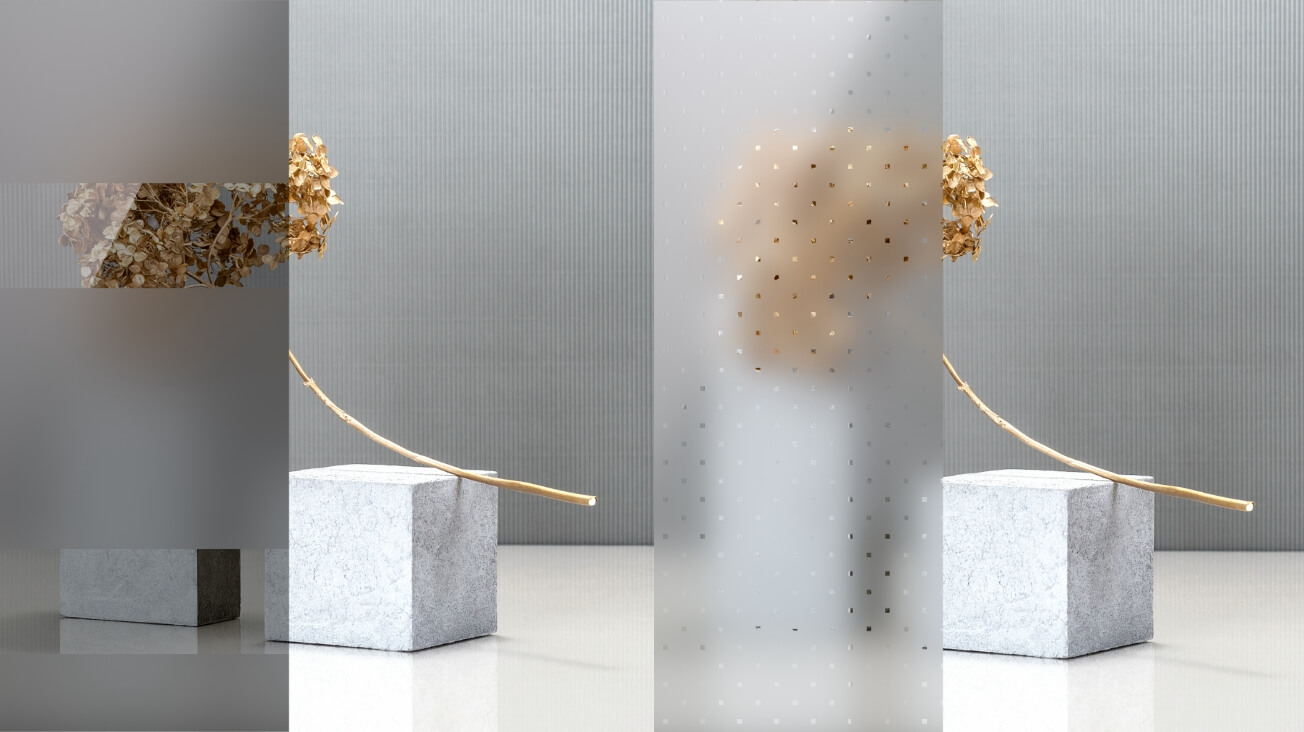 Ornamented glass: amazing looks and privacy protection
If you'd rather make sure that no one can look through the glass into your home, you may opt for ornamented glass instead. Its textured surfaces provide ample protection against prying eyes while letting in plenty of natural sunlight from the outside.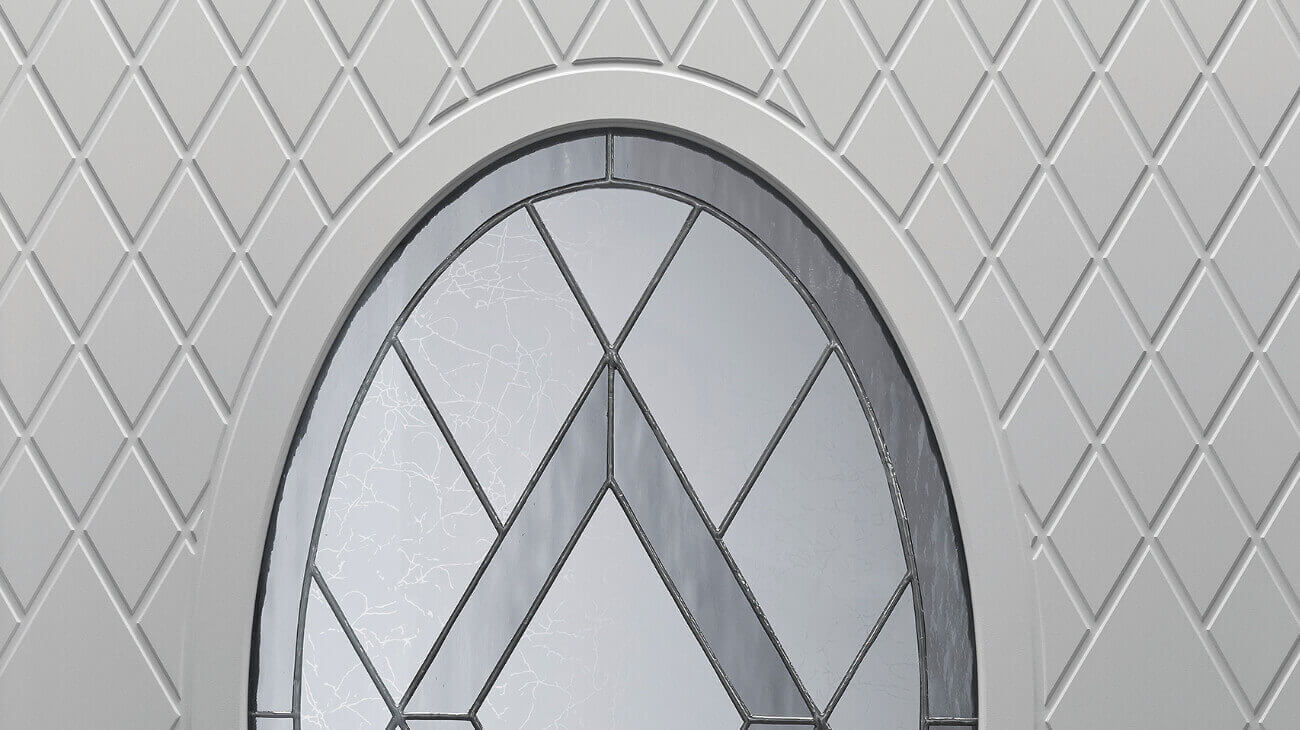 Security glass provides break-in protection
By choosing a special security glass, you can also increase the level of security of your front door. This particular type of glass is usually applied on the outside of glazing elements, and it's a vital security feature for homes in remote areas which are frequently targeted by burglars.
Security glass elements consist of multiple panes of glass glued together with a transparent foil. This makes the glass more resistant to blunt force attacks, proving a reliable protective measure against burglars.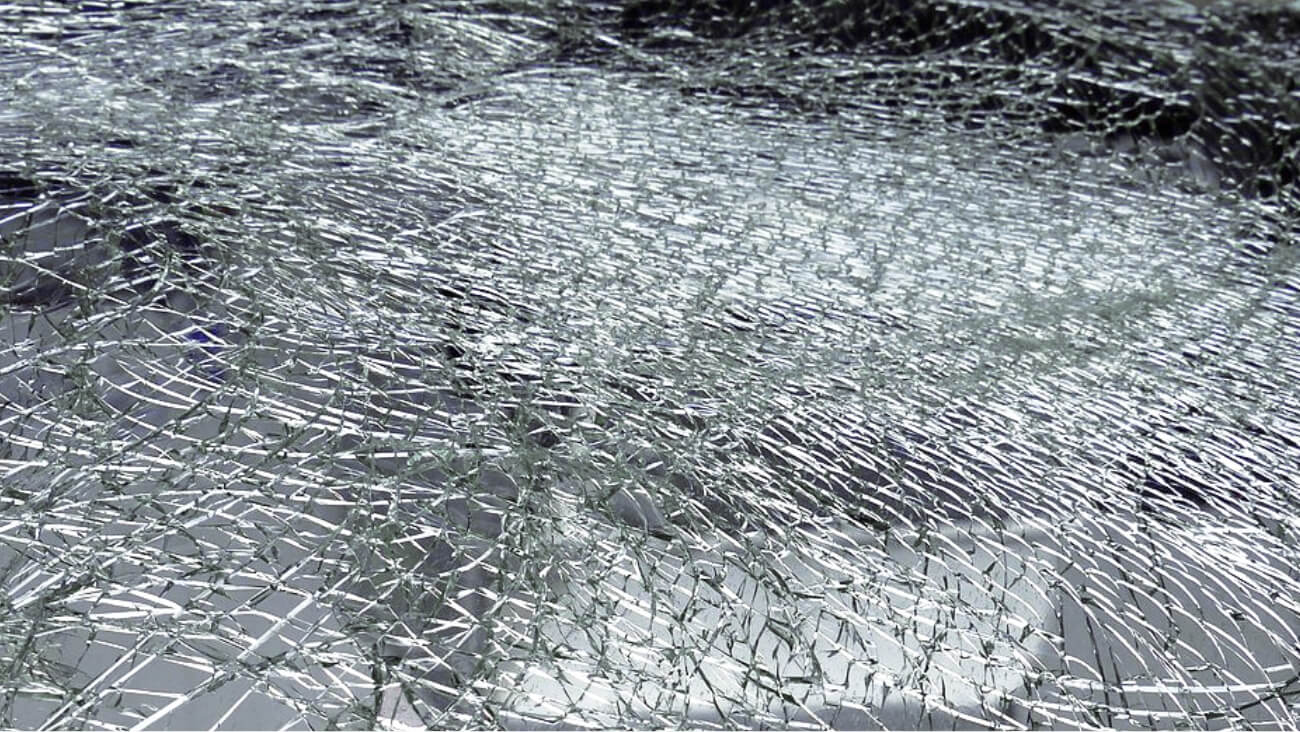 Insulation glass for optimised thermal insulation
As heating bills go up, you should take any available opportunity to improve your home's thermal insulation. Moreover, a front door with glass elements allows you to take advantage of the warmth and illumination provided by natural sunlight.
The thermal insulation properties of insulation glass allow you to use the last rays of sunshine to minimise your heating bill. As glazing elements often insulate better than wood, large glass inserts typically improve the overall thermal insulation of your door.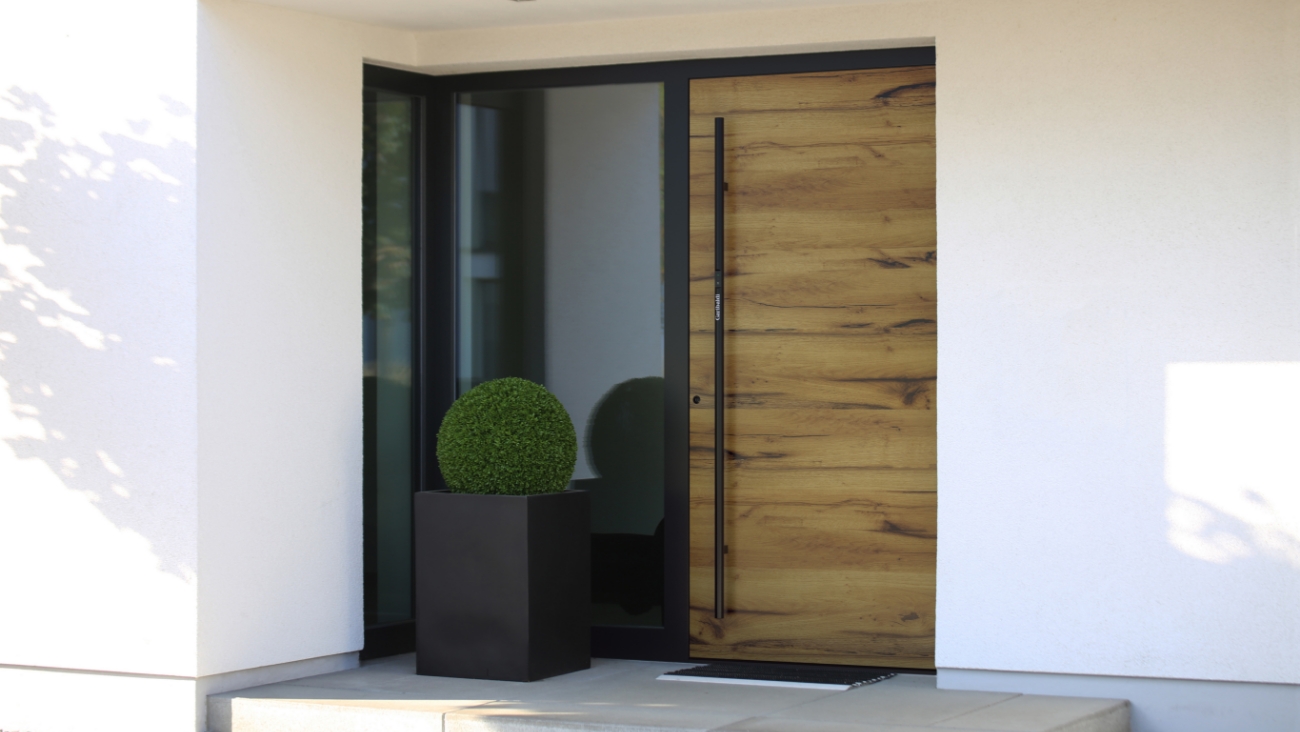 Attributes and advantages of wooden front doors
Our configurator allows you to choose between various types of wood for your front door. These include solid woods such as oak, spruce and larch. All of these feature their own unique rustic aesthetic, thanks to their wooden grains. In contrast to PVC doors, for example, they evoke a beautiful natural ambience, which no other material can provide.
Pirnar wooden front doors
Pirnar wooden front doors are made using a special drying process and a method of glueing multiple layers of wood together, which make our doors particularly robust and increase the overall quality of the construction. Wood also provides great thermal insulation, increasing heating efficiency in your home. This significantly reduces the amount of heat that is diffused to the outside. Further advantages of wooden doors are:
Cosy ambience
Stable construction and excellent durability
Good natural thermal insulation
Reliable security
Customisable extras
Numerous available designs
Whether you're going for a rustic country look or a modern white and anthracite and grey front doors design, wood is a versatile material that allows you to individualise your front door to your heart's content. If you've got your mindset on a wooden front door, you can further individualise its looks using elegant milled patterns, decorative trims or glazings.
Various ways to include glass in the construction
You can individualise your wooden front door with glass inserts in various ways. Depending on the width and height, you may choose a front door with glass inserts or with one or two sidelights or even a transom light.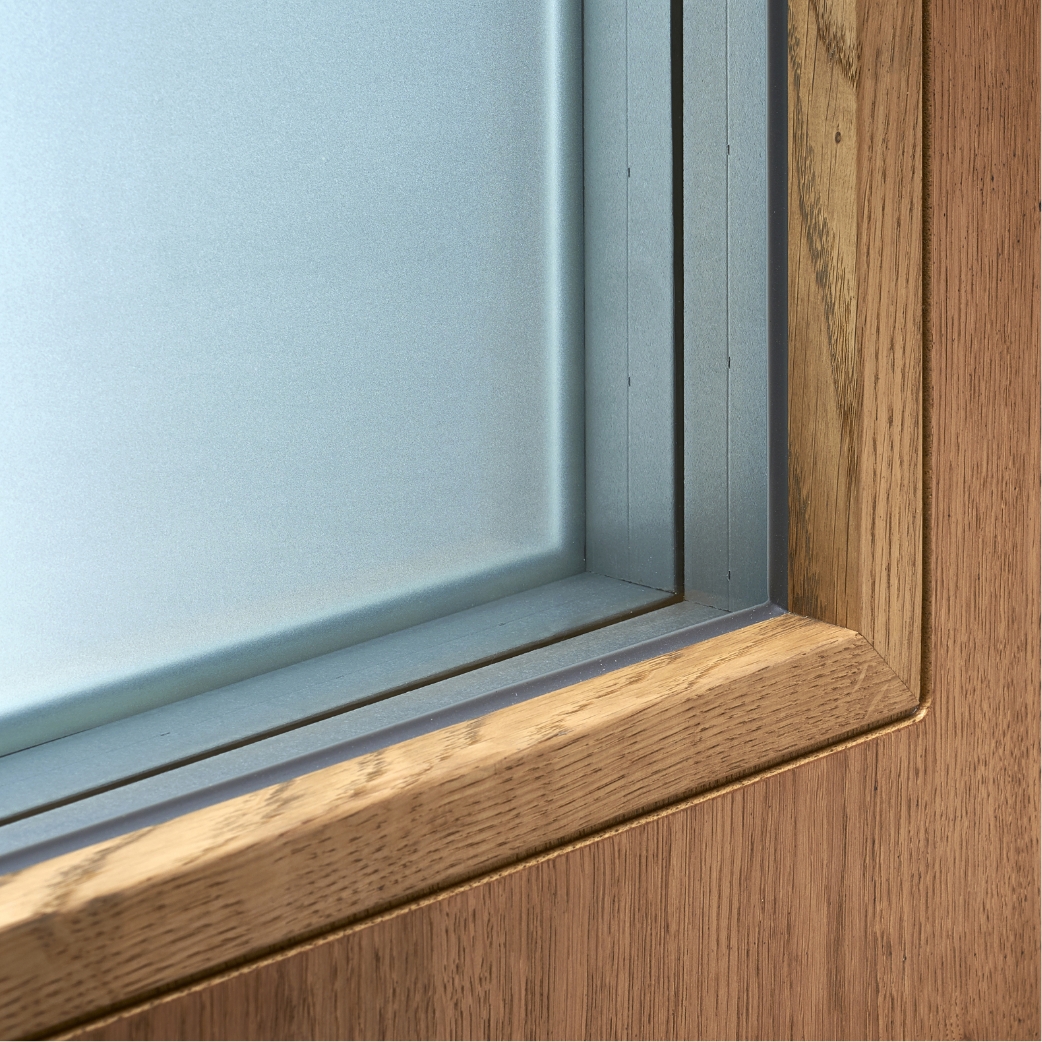 Find modern front
doors at Pirnar.in
Our front doors are available in many different high-quality designs, meeting all demands and providing you with maximum security and durability while embellishing any house.
Discover the wide range of design options for your door in our online configurator and customise your very own front door. Whether you're looking for security hinges, innovative security locks or unusual colours or extras, you'll find exactly what you're looking for at Pirnar.in.